About Ameribuild & Roofing, Inc.
Anyone who lives in Illinois and the greater Chicagoland area knows about the extreme weather conditions that we experience annually. From the blistering cold winters, to the humid summers, and even the severe spring storms, our homes and businesses take a beating. That's why you need a company you can trust to handle all of your exterior construction needs, Ameribuild & Roofing, Inc.
Ameribuild & Roofing, Inc. has been servicing the area for over 15 years, and in that time, we have built a reputation as being the premier roofing, siding, and gutter contractor in the area. We have worked on hundreds of homes and businesses, and our goal is always the same – to provide our customers with the best possible service at a fair price.
Ameribuild & Roofing, Inc. has helped Chicagoland homeowners in recovering millions of dollars in property damage. We provide free, no hassle, no obligation roof and siding inspection to all of our customers. If weather related damage is detected, we will assist you with your claims process, prepare a detailed, itemized scope of damage report, and meet with your insurance adjuster to establish an equitable settlement with which your home can be restored using only the best quality materials.
Certified Installer licensee ID: 80000445
Illinois licensed Roofing Contractor: 104.015333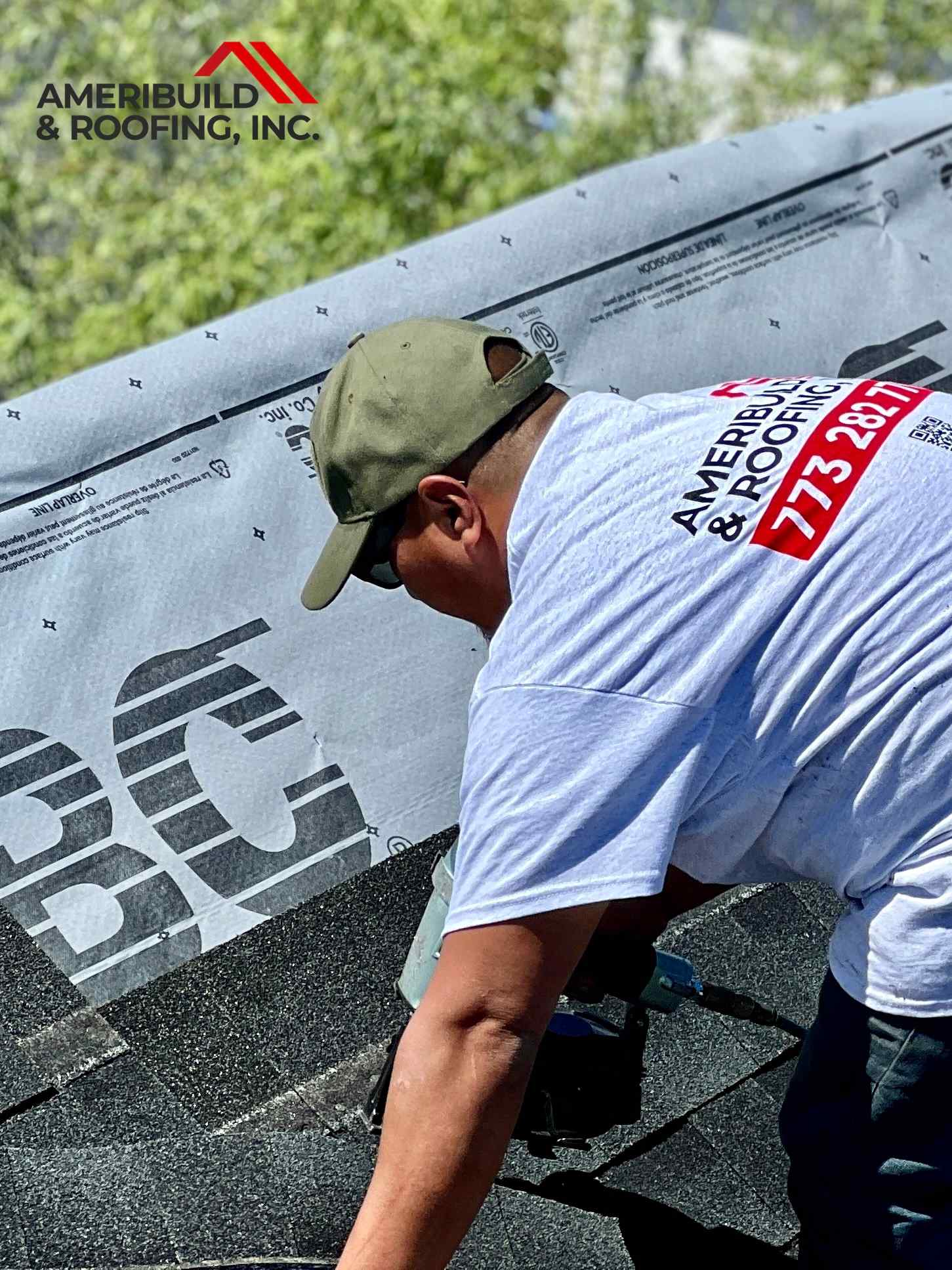 Our Pledge to Our Clients
We will provide a thorough and professional installation process from start to finish. Once we've begun, our commitment is that all work done be honestly priced with no hidden costs or surprises-and you can rest assured knowing there's someone on the other end who knows what they are doing. We promise that all of our technicians are certified installers who will go the extra mile for your satisfaction, which is why we commit ourselves fully before taking on any additional work so we can stay focused on your project until it is completed to your standards.
Work With Ameribuild & Roofing, Inc.
Whether you need a new roof or repairs, we're here to help. We offer a wide range of roofing services, and we're always happy to answer any questions you may have. Get in touch with us today to get started on your project.