The Most Trusted Commercial Roofing Service in Chicago
Ameribuild & Roofing is a full-service roofing company that specializes in commercial roofing in Chicago. We have years of experience installing and repairing flat roofs, and we are dedicated to providing our clients with the highest quality service possible. We understand that when it comes to your business, you can't afford to take any chances. That's why we only use the best materials and employ the most skilled professionals in the industry.
For over 15 years, Ameribuild & Roofing has been providing quality commercial roofing services to businesses in the Chicago area. We are a family-owned and operated business, and we take pride in our reputation for providing top-notch customer service and superior workmanship.
Commercial Roof Installation in Chicagoland Area
A commercial roof is a big investment, but one that can protect your business from the elements for years to come. When selecting a roofing contractor, it's important to choose a team with the experience and skills needed to install your roof correctly. This is especially true for flat roofs, which require a greater level of expertise.
Our team has installed countless commercial roofs, and we have the knowledge and equipment needed to do the job right. In addition, we offer a wide range of roofing products to suit your specific needs. Whether you're looking for an energy-efficient solution or a durable option that can withstand adverse weather, we can help you find the perfect roof for your business.
When your commercial roof starts to leak, it's important to take action quickly. Unchecked leaks can lead to structural damage, mold, and wood rot, and the longer you wait to repair the problem, the more expensive it will be. At Ameribuild & Roofing, we understand that time is money, which is why we offer fast and reliable commercial roof repair services. We'll work quickly to identify the source of the leak and make the necessary repairs to prevent further damage.
One of the most common types of commercial roofs in Chicago is the flat roof. Flat roofs are popular because they're economical and easy to install, but they're also susceptible to leaks. If you have a flat roof, it's important to have a professional roofer inspect it regularly for signs of wear and tear. When repairs are needed, Ameribuild & Roofing is the company to call. We have extensive experience repairing flat roofs and will work quickly to get your roof back in top condition.
Signs Of A Commercial Roof Leak
A commercial roof leak can cause significant damage to your property and disrupt your business operations. Fortunately, there are several signs that can indicate a problem with your roof, so you can take action before the issue becomes more serious. One of the most common signs of a commercial roof leak is water staining on your ceiling or walls. This is usually indicative of a slow leak that has been occurring for some time. If you notice visible damage to your roof or flashings, it's important to have it inspected as soon as possible, as this could be a sign of a more serious problem.
Another telltale sign of a commercial roof leak is mold or mildew growth inside your building. This is usually accompanied by a musty odor. Finally, if you notice an increase in your energy bills, it could be due to air leaking through the damaged roof. If you notice any of these signs, it's important to contact a professional roofing contractor to have your roof inspected and repaired as soon as possible.
Ameribuild & Roofing is an experienced roofing contractor that can help you with all your commercial roofing needs, including inspections, repairs, and replacements. Contact us today for a free consultation.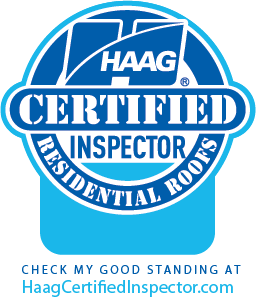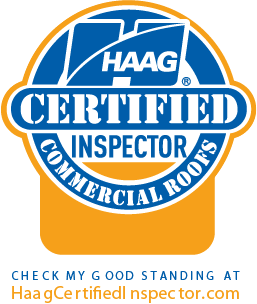 "You get what you pay for in life, and this is certainly true with Tomasz company. Many "fly by night" roofing companies out there lack the long-standing customer service and support that a local roofing company can provide. Everyone should take the time to learn about the roofing process and the company's track record, as this is a significant investment that should not be rushed. Tomasz and his team provided me with a plethora of educational resources while never trying to pressure me to make a purchase. They wanted to make sure I understood the process completely and that I would make an informed decision."
Work With Ameribuild & Roofing, Inc.
Whether you need a new roof or repairs, we're here to help. We offer a wide range of roofing services, and we're always happy to answer any questions you may have. Get in touch with us today to get started on your project.