Professional Siding Contractor in Chicago
If you are in need of siding repair or installation services in the Chicagoland area, Ameribuild & Roofing is here to help! We are a family-owned and operated business that has been providing quality services to our customers since 2006. We specialize in siding repair and installation, and we are dedicated to providing our customers with high-quality services that exceed their expectations.
At Ameribuild & Roofing, we understand the importance of having a high-quality siding that is installed correctly. That is why we use only the highest quality materials and products available, and our team of experts are highly trained and experienced in siding repair and installation. We also offer a wide range of siding options to choose from, so you can find the perfect one for your home.
We are located in Chicago and we offer our services to residents in the Chicagoland area. Contact us today to schedule a free consultation. We look forward to working with you!
Highly Trained Siding Replacement Experts
When it comes to protecting your home from the elements, siding is one of the most important aspects to consider. Not only does it provide a barrier against wind, rain, and snow, but it also helps to insulate your home, keeping it cooler in the summer and warmer in the winter. In addition, siding can also help to improve the overall appearance of your home, giving it a more finished look. When choosing siding for your home, it is important to select a material that is durable and easy to maintain. Vinyl siding is a popular option because it is long lasting and requires little upkeep. However, there are a variety of other materials to choose from, including aluminum, and fiber cement. Ultimately, the type of siding you select should be based on your personal preferences and budget.
Severe weather can take a toll on your home's exterior, leaving behind unsightly damage that can detract from its curb appeal. In particular, hail and high winds can wreak havoc on siding, leaving behind dents and scratches. Not only is this unsightly, but it can also lead to further damage down the road if the damage is not repaired. Fortunately, there are a few things you can do to fix the problem. First, assess the extent of the damage and then consult with a professional siding contractor to get an estimate for repairs. Make sure to take care of any necessary repairs as soon as possible to avoid further damage.
At Ameribuild & Roofing, we understand that your home is your biggest investment. That's why we only use the finest materials and certified craftsmen to restore weather-damaged siding. We offer a wide range of options to fit any budget and backed by the manufacturer's lifetime warranty. So you can rest assured that your home will not only look its best, but also be protected against future weather damage. Contact us today for a free estimate.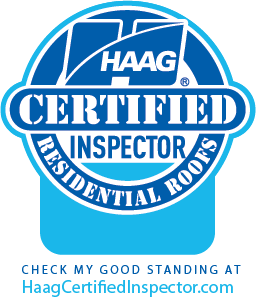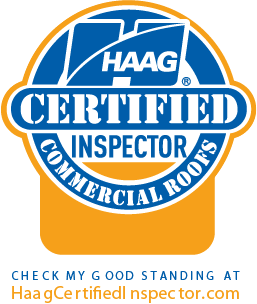 "You get what you pay for in life, and this is certainly true with Tomasz company. Many "fly by night" roofing companies out there lack the long-standing customer service and support that a local roofing company can provide. Everyone should take the time to learn about the roofing process and the company's track record, as this is a significant investment that should not be rushed. Tomasz and his team provided me with a plethora of educational resources while never trying to pressure me to make a purchase. They wanted to make sure I understood the process completely and that I would make an informed decision."
Work With Ameribuild & Roofing, Inc.
Whether you need a new roof or repairs, we're here to help. We offer a wide range of roofing services, and we're always happy to answer any questions you may have. Get in touch with us today to get started on your project.