Professional Gutter Services in Chicago
Ameribuild & Roofing is a full-service roofing company that offers gutter installation and repair services in Chicago. We have been providing quality roofing services to homeowners and businesses in the area for over 15 years, and our experienced technicians are experts in all facets of roofing. We offer a wide range of gutter installation and repair services, so you can rest assured that we will be able to meet your needs.
If you are in need of gutter installation or repair services, contact Ameribuild & Roofing today. We will be happy to provide you with a free estimate, and we look forward to helping you keep your roof in tip-top shape.
Comprehensive Gutter Services in Chicagoland Area
Your home's gutters are an important part of your home's drainage system. They collect rainwater from your roof and channel it away from your home's foundation. Without gutters, rainwater would pour onto your home's exterior walls and eventually seep into your basement or crawl space. This can lead to significant damage to your home over time. Gutters also help to protect your landscaping by directing rainwater away from flower beds and other plant life. In addition, gutters can help to prevent staining on your home's exterior walls by carrying rainwater away from the base of your home. As you can see, gutters play a vital role in protecting your home from water damage. Therefore, it is important to make sure that your gutters are in good condition and free of debris.
At Ameribuild & Roofing, we offer comprehensive gutter services to our clients in the Chicago area. We understand the importance of keeping your gutters clean and in good repair, and our team is experienced in all aspects of gutter maintenance. We offer inspections and cleaning services to ensure that your gutters are free of debris, and we can also install gutter protection systems to keep them functioning properly for years to come. In addition, we offer gutter repairs and replacement services, so you can rest assured that your gutters will be in top condition regardless of the weather.
Storm Damage Gutter Replacement and Repair Services in Chicago
A gutter system is a crucial component of any home or building, serving an important function in preventing water damage. Unfortunately, gutter systems are also vulnerable to damage from severe weather conditions such as high winds and hail. When wind or hail damage occurs, it can cause serious problems such as leaks, clogs, or even total collapse. A professional gutter repair service will have the experience and expertise to quickly and effectively repair or replace damaged gutters. At Ameribuild & Roofing, we offer complete gutter repair and replacement services for homes and businesses in the Chicago area.
We also offer a variety of replacement styles, including seamless aluminum and commercial grade galvanized steel gutters. We also have a range of colors to choose from, so you can find the perfect match for your home's exterior. And our gutter materials come with a warranty for your peace of mind. So if you're in need of a new gutter system, call Ameribuild & Roofing today. We'll be happy to help you find the perfect solution for your home.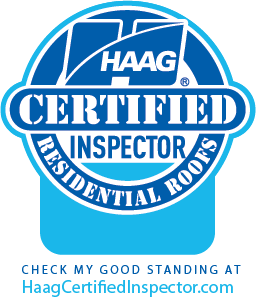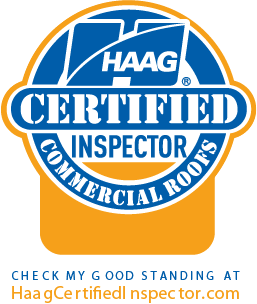 "You get what you pay for in life, and this is certainly true with Tomasz company. Many "fly by night" roofing companies out there lack the long-standing customer service and support that a local roofing company can provide. Everyone should take the time to learn about the roofing process and the company's track record, as this is a significant investment that should not be rushed. Tomasz and his team provided me with a plethora of educational resources while never trying to pressure me to make a purchase. They wanted to make sure I understood the process completely and that I would make an informed decision."
Work With Ameribuild & Roofing, Inc.
Whether you need a new roof or repairs, we're here to help. We offer a wide range of roofing services, and we're always happy to answer any questions you may have. Get in touch with us today to get started on your project.