Storm Damage Repair in Chicago
If your home or business has been damaged by a storm, it is important to get the repairs done as soon as possible. Storm damage can cause a lot of damage in a short period of time, and it is important to have the repairs done correctly in order to prevent further damage. Ameribuild & Roofing are experts in storm damage repair, and we are here to help you get your property back to normal as quickly as possible.
Ameribuild & Roofing has been repairing storm damage in Chicago for over 15 years. We are a family-owned and operated business, and we take pride in our work. We are dedicated to providing our customers with the best possible service, and we will do whatever it takes to make sure that your home or business is repaired correctly. Call us today for a free estimate on storm damage repair in Chicago.
Types of Roof Storm Damage
Storm damage to your roof can come in many forms, from high winds to hail to standing water. It's important to be aware of the different types of damage so you can take steps to prevent them.
Wind damage is often caused by gusts that can lift and move shingles, causing them to break or come loose. If left unrepaired, this can lead to leaks and further damage. Hail damage is usually characterized by dents or divots in the shingles. While cosmetic at first, this type of damage can weaken the shingle and make it more susceptible to wind or water damage.
Standing water can occur after a heavy rainstorm if gutters are blocked or if there is poor drainage around the home. This can lead to water seeping under shingles and causing leaks or flooding. Debris such as branches or stones can also cause damage when they are hurled by high winds. If you see any signs of storm damage, it's important to call a professional roofing contractor right away to assess the situation and make repairs as needed.
At AmeriBuild & Roofing, we work quickly and efficiently to get your roof back in tip-top shape so that you can rest assured knowing your home is protected. Contact us today to schedule a free consultation.
Best Storm Damage Restoration Company in Chicago
If you live in Chicago, then you know that the weather can be unpredictable. From severe thunderstorms and high winds to hailstorms and even tornadoes, it's important to be prepared for anything. That's why it's crucial to have a reliable roof over your head – one that can withstand the elements and keep you and your family safe.
Unfortunately, even the strongest roofs can be damaged by severe weather conditions. High winds can cause shingles to come loose or break completely, while heavy rains can lead to leaks and water damage. And if your roof is struck by hail, it could be left with serious dents and bruises.
If you've been through a storm and suspect that your roof has been damaged, it's important to act fast. The longer you wait to repair or replace your roof, the more damage it will sustain – and the more expensive the repairs will be.
That's where Ameribuild & Roofing comes in. We're a leading roofing contractor in Chicago, and we're here to help you get your roof back in tip-top shape. We offer a wide range of storm damage repair services, including shingle replacement, leak repair, and hail damage repair. We also offer emergency roofing services, so we can be there when you need us most.
Don't wait to get your storm damage repairs done. Contact Ameribuild & Roofing today! We'll be happy to provide you with a free, no-obligation estimate.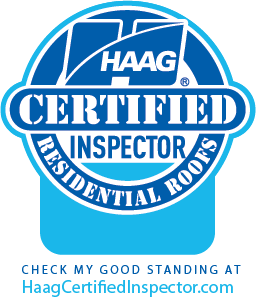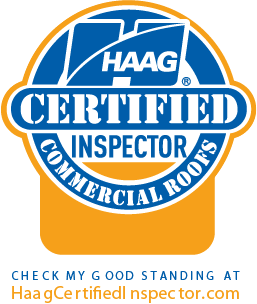 "You get what you pay for in life, and this is certainly true with Tomasz company. Many "fly by night" roofing companies out there lack the long-standing customer service and support that a local roofing company can provide. Everyone should take the time to learn about the roofing process and the company's track record, as this is a significant investment that should not be rushed. Tomasz and his team provided me with a plethora of educational resources while never trying to pressure me to make a purchase. They wanted to make sure I understood the process completely and that I would make an informed decision."
Work With Ameribuild & Roofing, Inc.
Whether you need a new roof or repairs, we're here to help. We offer a wide range of roofing services, and we're always happy to answer any questions you may have. Get in touch with us today to get started on your project.