The Most Trusted Residential Roofing Service in Chicago
Ameribuild & Roofing is the most trusted residential roofing service in Chicago. We have over 15 years of experience in the industry, and we are dedicated to providing our clients with quality service and products. We offer a wide range of roofing services, including installation, repair, and replacement. We also provide a variety of roofing materials, so you can find the perfect option for your home.
Most homeowners don't think about their roofs until there's a problem. But your roof is one of the most important parts of your home, and it needs to be properly maintained. Ameribuild & Roofing can help you with all of your roofing needs, so you can rest assured that your home is in good hands.
If you're looking for a reliable, experienced, and affordable roofing service in Chicago, look no further than Ameribuild & Roofing. Contact us today to schedule a free consultation. We'll be happy to answer any questions you have and provide you with a free quote.
Roofing Installation in Chicago
If you're a Chicago homeowner, you know that the city's weather can be tough on your roof. Strong winds and hail can cause serious damage, and even a small leak can lead to big problems down the road. That's why it's so important to make sure your roof is in good condition. If you're thinking about a new roof, restoration, or insurance claim, our team at Ameribuild & Roofing is here to help. We specialize in all types of roofing-related services, from installation to storm damage repair. And because we work with all insurance companies, we can help you get the most out of your coverage. In most cases, your only out-of-pocket expense will be your deductible.
Types of Residential Roofing
Asphalt Shingle
Asphalt shingle roofs are one of the most popular choices for homeowners due to their affordability and easy installation. Asphalt shingles are made of a fiberglass mat that is covered with asphalt and then coated with a layer of ceramic or stone granules. This product is available in a wide range of colors, textures, and designs to suit any home's style. Asphalt shingles are also very durable and can last for 20-30 years with proper maintenance.
Cedar Shake
Cedar shake roofs are another popular choice for homeowners, especially those who want a more rustic look. Cedar shakes are made from split logs that are then sawn into thin strips. The strips are then installed on the roof, overlapping each other to create a water-resistant barrier. Cedar shake roofs are very attractive and can add character to any home. However, they require more maintenance than asphalt shingles and typically only last 15-20 years.
Roof Leak Repair Services
A roof leak can be a serious problem, causing extensive damage to your home if it is not repaired quickly. However, finding the source of a roof leak can be a challenge, and it is not always a straightforward process. If you suspect that you have a roof leak, the first step is to contact a professional roofer. An experienced roofer will be able to quickly identify the leak's source and make the necessary repairs. In some cases, the damage caused by a roof leak can be extensive, including wood rot, mold, and structural damage. Therefore, it is important to resolve any roof leaks as soon as possible to avoid costly repairs.
The expert team at Ameribuild & Roofing is experienced in all types of roof leak repair. We have the knowledge and equipment to quickly identify and repair any type of roof leak.
Ameribuild & Roofing, Inc. is a licensed, bonded, and insured roofing contractor serving the Greater Chicago Area. We have over 15 years of experience in both residential and commercial roofing, and our team of professional installers are experts in all types of roofing systems. We use only the highest quality materials, and our experienced insurance claims specialists will work with your insurance company to ensure you get the coverage you deserve. With hundreds of satisfied customers, we offer a 100% satisfaction guarantee on all of our work.
Contact us today for a free consultation. We will send someone out to assess the damage and give you a free estimate. There is no obligation to use our services, but we are confident that you will be happy with our work.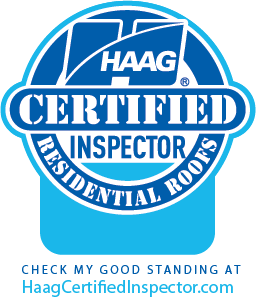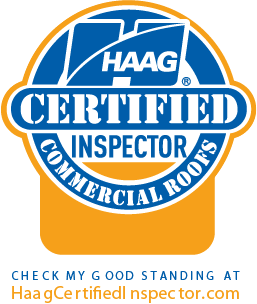 "You get what you pay for in life, and this is certainly true with Tomasz company. Many "fly by night" roofing companies out there lack the long-standing customer service and support that a local roofing company can provide. Everyone should take the time to learn about the roofing process and the company's track record, as this is a significant investment that should not be rushed. Tomasz and his team provided me with a plethora of educational resources while never trying to pressure me to make a purchase. They wanted to make sure I understood the process completely and that I would make an informed decision."
Work With Ameribuild & Roofing, Inc.
Whether you need a new roof or repairs, we're here to help. We offer a wide range of roofing services, and we're always happy to answer any questions you may have. Get in touch with us today to get started on your project.